ELA INNOVATION
Designer and manufacturer of Bluetooth Low Energy and Active RFID beacons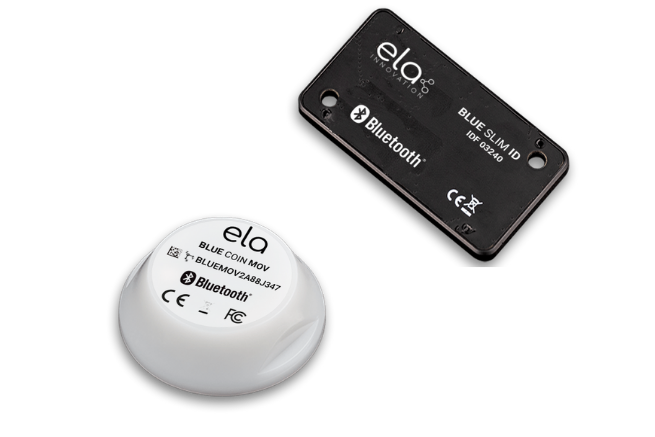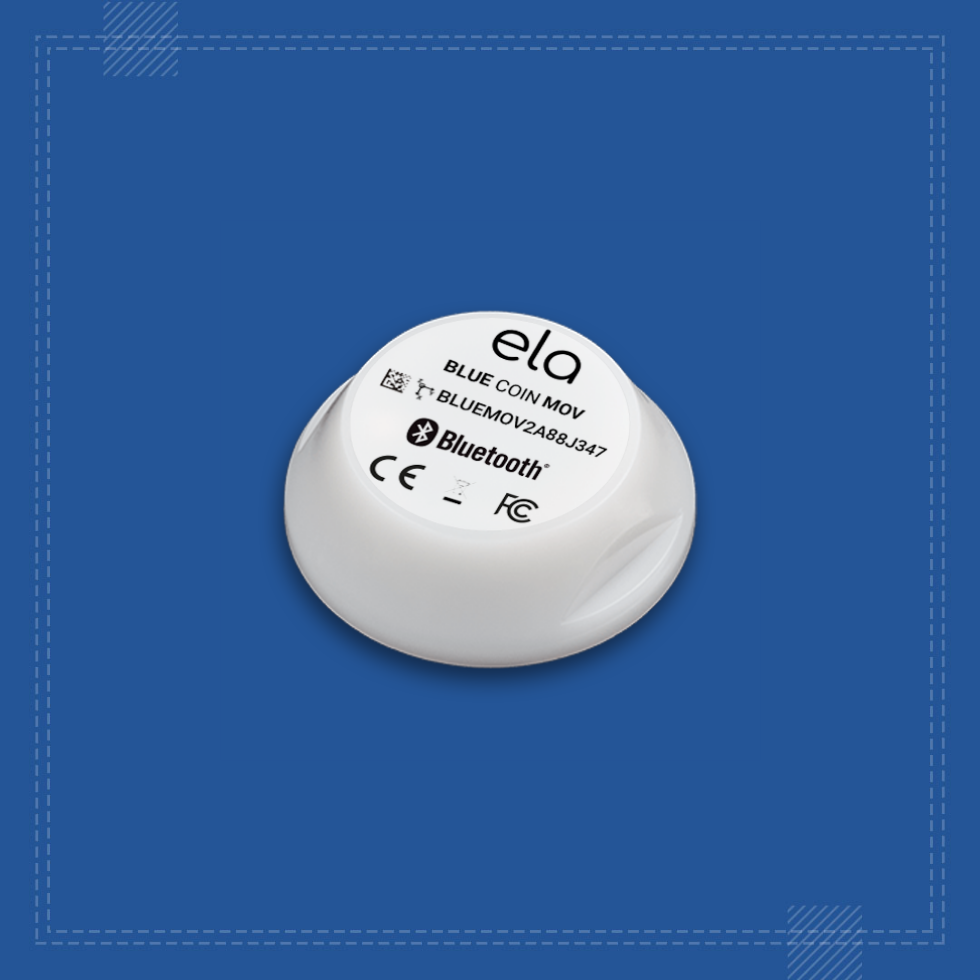 ELA Innovation
As a French designer and manufacturer, ELA Innovation has been developing for more than 20 years 100% autonomous industrial beacons and sensors based on wireless communication technologies, Bluetooth Low Energy, LoRaWAN and Active RFID.
These robust and compact products are used in a wide range of industrial applications such as: automatic inventory, indoor location of people and equipment, access control on construction sites, supervision and monitoring of temperature in trucks and refrigerated containers, and anti-theft equipment on logistics platforms.
Monitoring temperature in refrigerated trucks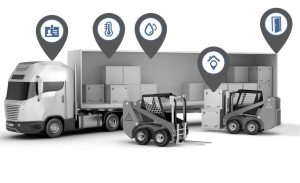 Our partners specializing in geolocation and on-board telematics solutions have integrated ELA Innovation active RFID technology to ensure cold-chain traceability in their clients' refrigerated trucks.
Linked with their geolocation units, our active RFID reader collects temperature and humidity data in real-time from our wireless RFID sensors placed inside refrigerated trailers, in various compartments, and even in isothermal containers.
The small size of our sensors, along with their fast installation, ease-of-use, and very long battery life, bring real value added and a high level of flexibility for deploying automated cold-chain management solutions.
Counting people in tunnels
The ELOC MOBILITY 4.0 solution makes it possible to identify, count and locate workers in different areas of tunnels during construction in real time. This solution is based on MESH technology, developed in partnership with Wirepas.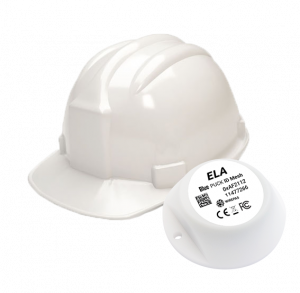 This localization solution is based on a mesh network of fixed and mobile beacons. The first, called anchors, are installed at regular intervals (25 meters) throughout the site, while the second are distributed to workers. The data transmitted by the beacons are transformed into GPS coordinates to allow real-time visualization of the exact position of each worker on a business web application.
A little extra: this solution allows you to remotely trigger an audible (BUZZER) and / or visual (LED) alarm to warn workers of a possible evacuation.
Automatic Inventory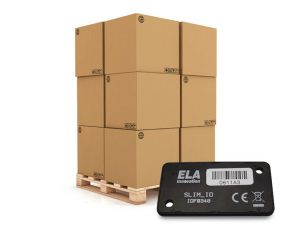 Active RFID badges by ELA Innovation identify and localize marked objects and pallets in storage areas. The system easy to install and maintain thanks to the small size and long battery life (>10 years) of these active RFID tags.
The solution is scaled to operate with a very large number of RFID tags simultaneously (>20,000).
The long range offered by these RFID tags reduces the need for complex mesh networks of readers, with a single reader covering an average of 1,000 sq. meters.
RFID EADS middleware software communicates with the RFID reader network, and archives readings in an open database designed to facilitate integration with your business tools.
Automatically identifying assets
Our partners specializing in geolocation and on-board telematics solutions have integrated ELA Innovation active RFID technology to identify equipment and people in vehicles in real-time.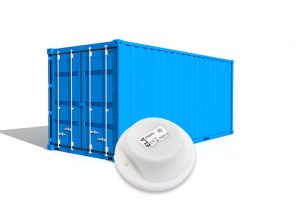 When used for tracking people, our active tags can be worn around the neck, in a badge-holder, or attached to personal protective equipment (PPE) such as hard-hats.
For tracking equipment, the small size and robustness offered by our tags makes it possible to fix them onto items that may be exposed to extreme conditions, such as trailers, containers, dumpsters, and construction equipment.
Offering very long battery life, a small footprint, and long transmission range, our active RFID tags offer a real benefit for in-vehicle telematics solution providers to enhance their key features, such as identifying trailers, containers, and truck beds; automatically taking inventory of assets loaded in trailers (construction equipment, expensive items…); and identifying drivers and passengers.
Equipment anti-theft solution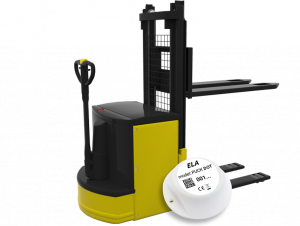 STOP YOUR LOGISTIC EQUIPMENT THEFT!
ELA Innovation ensures the security of logistic platforms thanks to its innovative anti-theft equipment solution based on Active DOT RFID technology.
This solution is powered by a 100% autonomous PUCK DOT active RFID tag fixed to the inside of the lift truck, device, pallet or package to detect and intercept in real time any unauthorized exit.
Antennas installed on the ground, trigger a light signal and / or sound alert to the control station in case of unauthorized exit, thus preventing the opening of the barrier and this, even if the Tag is located in a lorry.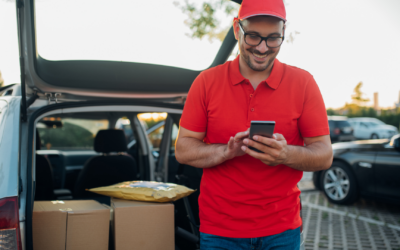 In the rapidly evolving landscape of e-commerce, last-mile delivery has emerged as the final frontier for businesses striving to meet customer expectations and gain a competitive edge. Last-mile delivery isn't just about bringing packages to people; it's about...
read more
Address
1788 Drew Rd, Suite 211,
Mississauga, ON
L5S 1L7